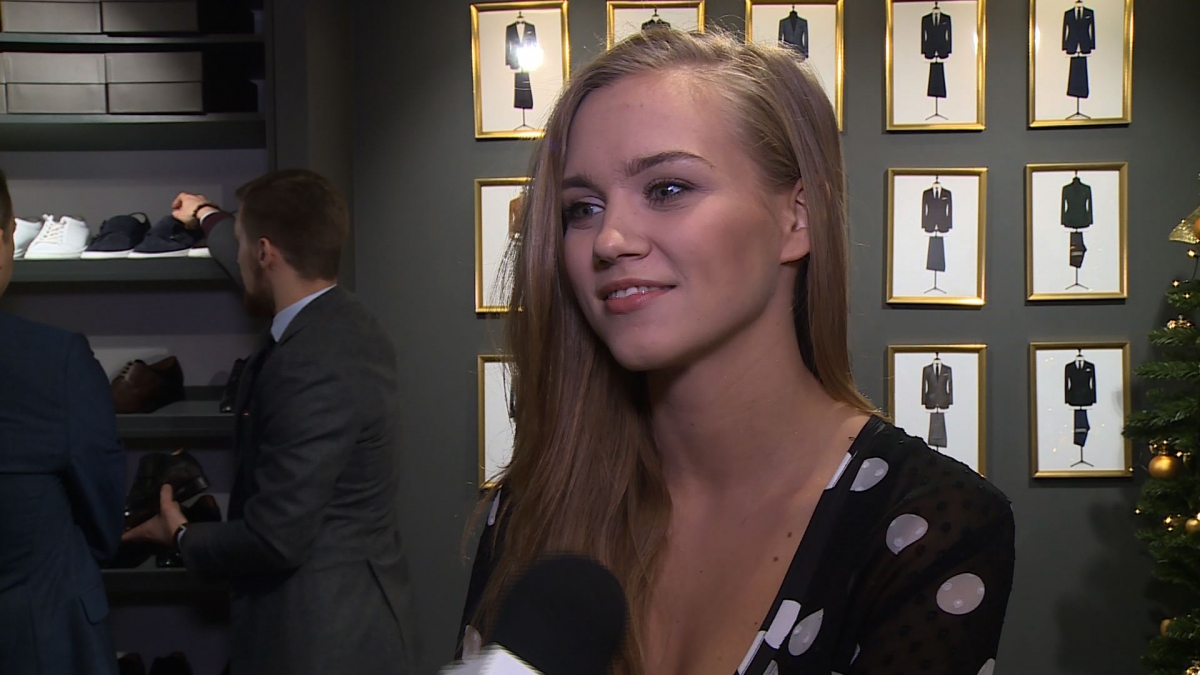 Agnieszka Kaczorowska przyznaje, że z prawdziwą przyjemnością patrzy na mężczyzn, którzy są ubrani klasycznie i elegancko. Jej zdaniem podstawą męskiej stylizacji powinna być dobrze skrojona marynarka i dopasowane spodnie. W zestawie mogą się pojawić drobne akcenty casualowe bądź sportowe, ale całość ma prezentować się gustownie i z klasą. Aktorka zdradza też, że jej mąż ma bardzo dobre wyczucie stylu i lubi sam kompletować swoją garderobę.
Zdaniem Agnieszki Kaczorowskiej modny i elegancki mężczyzna wie, że jakość jest ważniejsza niż ilość. Nie poluje więc na promocje w sieciówkach, a stawia na ubrania oryginalne, choć niezbyt ekstrawaganckie. Najbardziej preferuje umiarkowaną elegancję przełamaną modnym dodatkiem.
– Uwielbiam mężczyzn, którzy dobrze wyglądają, po męsku, czyli nie idą za trendami sieciówkowymi. Uwielbiam, jak mężczyzna jest ubrany w garnitur, koszulę czy golf. Nie zawsze musi to być elegancko, może być trochę casualu w tym, ale żeby to dalej było męskie – mówi agencji Newseria Agnieszka Kaczorowska, aktorka.
Kaczorowska zdradza też, że nie ma wpływu na to, jakie ubrania trafiają do szafy jej męża. On sam bowiem ma bardzo dobry gust. Zna też atuty swojej sylwetki i wie, w czym dobrze wygląda
– On głównie wybiera sam to, w czym lubi chodzić, ale jak już wiem, co mu się podoba i na co ma teraz ochotę, to często mu coś tam dokupuję, tylko wcześniej muszę się upewnić, że w tym kolorze na pewno będzie chodził. On np. lubi golfy, bardzo często dokupujemy jakieś golfy, tylko muszę się zawsze upewnić, czy ten kolor na pewno będzie odpowiedni – mówi Agnieszka Kaczorowska.
Aktorka podkreśla, że kwestii doboru stylizacji na daną okazję jej mąż jest zawsze zdecydowany i nie zalicza modowych wpadek.
– Maciek sam decyduje o tym, jak się ubiera. Pyta mnie o zdanie, czy to dobrze wygląda, czy takie zestawienie jest OK, ale to nie ja mu wybieram garderobę – mówi Agnieszka Kaczorowska.
Source: Lifestyle