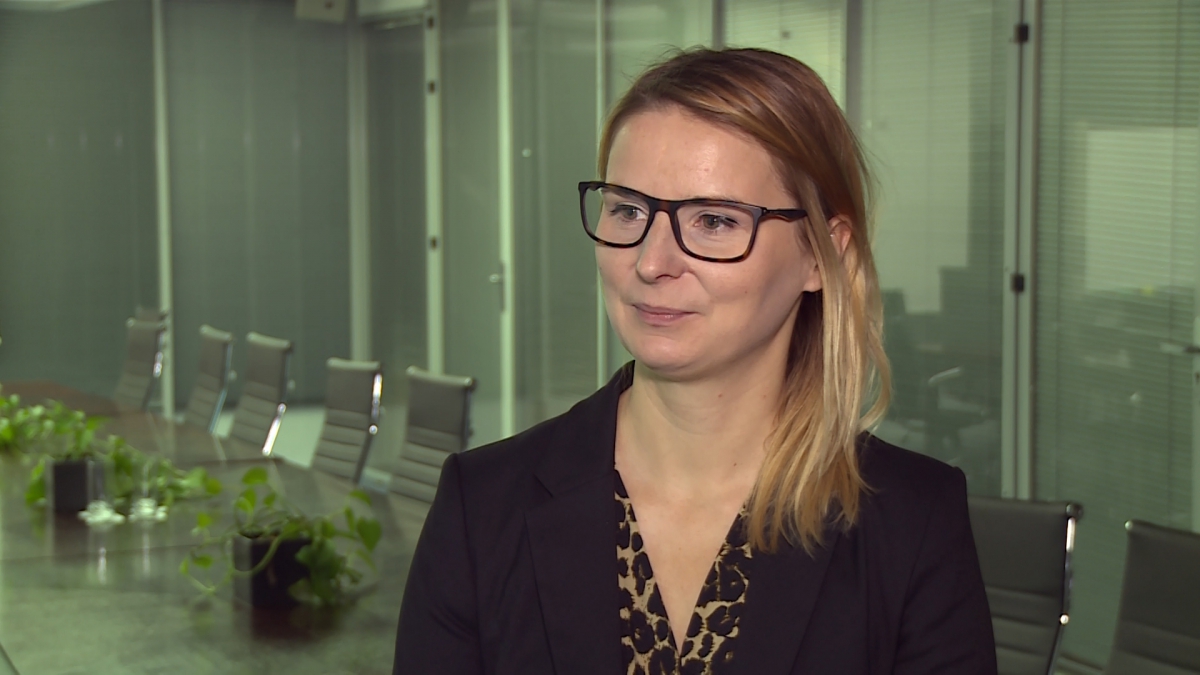 Co dziesiąty pracownik tymczasowy może być dotknięty konsekwencjami kończącego się 18-miesięcznego limitu długości zatrudnienia u jednego pracodawcy użytkownika. Wielu z nich prawdopodobnie zostanie przyjętych na stałe do pracy w danej firmie. Liczba pracowników tymczasowych zmniejsza się od 2017 roku. Jak podkreśla ekspertka z Polskiego Forum HR, na spadek popularności takiej formy zatrudnienia wpływają również niskie bezrobocie i rynek pracownika.
– W listopadzie kończą się limity 18-miesięcznego zatrudnienia pracowników tymczasowych, wprowadzone nowelizacją ustawy, która weszła w życie w czerwcu 2017 roku. Limity te dotyczą zatrudnienia jednego pracownika tymczasowego u jednego pracodawcy użytkownika. Nie będzie możliwości delegowania tego samego pracownika za pośrednictwem innej agencji do pracy w tej samej firmie – tłumaczy w rozmowie z agencją informacyjną Newseria Biznes Agnieszka Zielińska, kierownik Polskiego Forum HR.
Przed wejściem w życie tych przepisów pracownik mógł pracować nie dłużej niż 18 miesięcy dla danej agencji pracy tymczasowej. De facto mógł więc kontynuować pracę u danego pracodawcy-użytkownika, ale zatrudniony przez inną agencję. Ustawa, która obowiązuje od ubiegłego roku, miała na celu przeciwdziałać takim sytuacjom. Teraz nawet po zmianie agencji obowiązuje go limit 18 miesięcy pracy dla jednego pracodawcy.
– Szacujemy, że około 10 proc. pracowników tymczasowych będzie musiało zmienić swoją formę zatrudnienia. Pytanie, w jaki sposób to będzie przebiegało. Biorąc pod uwagę sytuację na rynku pracy duża część tych pracowników najprawdopodobniej zostanie zatrudnionych bezpośrednio, pozostała będzie kontynuowała współpracę w ramach innych form zewnętrznego zatrudnienia – mówi Agnieszka Zielińska.
Zdaniem ekspertów nowe przepisy mogą oznaczać dalsze problemy branży pracy tymczasowej, która od pewnego czasu boryka się z systematycznie spadającą liczbą pracowników tymczasowych. Według szacunków Polskiego Forum HR wynosi ona obecnie 323 tys. osób. Dla porównania jeszcze w I kwartale 2018 roku było ich 338 tys., a w II kwartale 2017 roku – 394 tys. osób. Coraz większa jest rotacja pracowników i coraz krótsze są okresy ich zatrudnienia.
– Konsekwencją przechodzenia pracowników tymczasowych na stałe zatrudnienie u pracodawców użytkowników oraz niewielkiego napływu nowych pracowników jest bardzo duży spadek liczby pracowników tymczasowych w Polsce, który zanotowaliśmy w II kwartale. Wyniósł on aż 18 proc. To jest jeden z większych spadków, które odnotowaliśmy w historii rozwoju tego rynku. Rynek pracownika jest dużym zagrożeniem dla usługi pracy tymczasowej – ocenia kierownik Polskiego Forum HR.
Niskie bezrobocie i brak rąk do pracy sprawiają, że coraz więcej firm decyduje się na zatrudnianie pracowników w sposób bezpośredni.
– Najczęściej wskazywaną barierą rozwoju przedsiębiorstw jest właśnie deficyt kandydatów do pracy, deficyt talentów, które ci pracodawcy chcieliby przyciągnąć i rozwijać w swoich organizacjach. Co za tym idzie, coraz większa liczba pracowników tymczasowych, którzy do tej pory pracowali za pośrednictwem agencji, przechodzą do stałego zatrudnienia u pracodawców użytkowników – mówi kierownik Polskiego Forum HR.
Ta sytuacja może zmusić agencje pracy tymczasowej do przedefiniowania swojej działalności i jej znacznego rozszerzenia. Przykładowo na świecie już nawet 30 proc. agencji świadczy usługi RPO (Recruitment Process Outsourcing), czyli kompleksowy outsourcing procesów rekrutacji i zatrudniania pracowników. Gama usług oferowanych przez agencję będzie coraz bardziej kompleksowa.
– Branża musi przemyśleć swoją rolę. Jesteśmy pewni, że dopóki sytuacja na rynku pracy się nie zmieni, będziemy mieli do czynienia z dalszym spadkiem zatrudnienia pracowników tymczasowych w Polsce – ocenia Agnieszka Zielińska.
Source: Biznes